You may have heard your car tuning project talked about in terms of stage 1, 2 and 3 – but what do these mean?
Stage 1 Remap
The first stage of car tuning is designed for a standard and unmodified vehicle with no hardware upgrades. It can be delivered in isolation with no other engine modifications required to make it work.  A Stage 1 Remap increases power and torque while also improving fuel efficiency. It also removes flat spots and gives a more responsive drive without compromising reliability.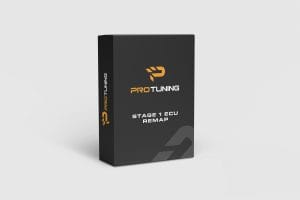 Stage 2 Remap
The second stage tuning builds on the Stage 1 Remap to offer more power. Hardware upgrades are required before a Stage 2 Remap can be applied. You can expect your stage 2 tuning to remove flat spots and give a more responsive drive, but without compromising your vehicle's reliability along the way. We can supply and fit a huge range of stage 2 Performance Parts.

Stage 3 and above
A Stage 3 Remap is unlikely to be suitable for everyday car use and is more of a track day modification. Numerous up-rated hardware additions will be required in this fully bespoke remap. For most petrol and diesel vehicles, a Hybrid turbo setup is required. Contact us with your spec if you require a Stage 3 Remap.